The Official Newsletter of the Washington Science Fiction Association -- ISSN 0894-5411
Edited by Samuel Lubell lubell@bigfoot.com

The meeting was called to order by new President, Judy Kindell at 9:17 at the Gillilands. At the request of absent Secretary Sam Lubell, Joe Mayhew acted as scribe and/or Pharisee. Joe announced that a whole new WSFA "Constitution" had been voted in by acclamation at the previous meeting. The new ARTICLES OF INCORPORATION and BYLAWS went into effect as soon as they were adopted. They are those distributed to the membership. Bob MacInto$h announced to WSFA account balance was: $7,122.90.
The new officers elected following the regular meeting were: President: Judy Kindell. VP: Elspeth Kovar Burgess. Secretary: Sam Lubell. Treas: Bob MacIntosh. Trustees: Michael J. Walsh, Steve Smith, Chuck Divine.
Committees: Disclave 1998 (That was the Disclave that Wasn't) reported three refund checks still outstanding. Some fans think they are helping us by holding on to the checks, but they are not as it costs us monthly bank fees to. We will close the account at the end of this month. Entertainment: There is a 5th Friday in July, John Pomeranz volunteered to host it. Pomeranz says the 5th Friday will likely turn out to be a Buckyschmooze.
Publications: Judy appointed John Pomeranz to the committee as website manager. John says he has recently done some much needed up-dating and hopes to keep it more current.
BUSINESS: Richard Lynch suggested that WSFA should get in on the bargain rates for ads in the Bucconeer Souvenir booklet that he is editing for this year's con. A motion was passed without objection that $100 dollars be encumbered for such an ad. Mr. Lynch said he'd try to get us as much ad as he could for that figure.
Elspeth Burgess suggested that WSFA staff an information table at Bucconeer, after some discussion, she was encouraged to recruit and organize one. She also passed out index cards asking that people fill out what they thought was good about Disclave, and what needed work.
Joe Mayhew circulated a list of WSFA habitués for up-dating. This is in addition to the Secretary's list which will include only paid-up members. The meeting adjourned at 9:49.
Officers attending: Pres. Judy Kindell, VP. Elspeth Burgess, Treas. Bob MacIntosh, Trust. Steve Smith, 99 Chair Sam Pierce, MM Chair Covert. Beach Others: Bernard Bell, Mary Bentley, Gail Dood, Chris Fedeli, Alexis Gilliland, Lee Gilliland, Luciana Lopez, Richard Lynch, Nicki Lynch, Keith Marshall, Winton Matthews, Joe Mayhew, George Nelson, Michael Nelson, Lance Oszko, Kathi Overton, John Pomeranz, Rebecca Prather, Robyn Rissell, George R. Shaner, T.R. Smith,Lee Strong, Michael J. Taylor, James Uba.
The Edward Bulwar Lytton prize is awarded every year to the author of the worst possible opening line of a book. This has been so successful that Penguin now publishes five books-worth of entries. Some recent winners:
"As a scientist, Throckmorton knew that if he were ever to break wind in the sound chamber he would never hear the end of it."
"Just beyond the Narrows the river widens."
"With a curvaceous figure that Venus would have envied, a tanned, unblemished oval face framed with lustrous thick brown hair, deep azure-blue eyes fringed with long black lashes, perfect teeth that vied for competition, and a small straight nose, Marilee had a beauty that defied description."
"Andre, a simple peasant, had only one thing on his mind as he crept along the east wall: "Andre creep ... Andre creep ... Andre creep."
"Stanislaus Smedley, a man always on the cutting edge of narcissism, was about to give his body and soul to a back-alley sex-change surgeon - to become the woman he loved."
"Although Sarah had an abnormal fear of mice, it did not keep her from seeking out a living at a local pet store."
"Stanley looked quite bored and somewhat detached, but then penguins often do."
"Like an overripe beefsteak tomato rimmed with cottage cheese, the corpulent remains of Santa Claus lay dead on the hotel floor."
"Mike Hardware was the kind of private eye who didn't know the meaning of the word "fear," a man who could laugh in the face of danger and spit in the eye of death -- in short, a moron with suicidal tendencies.
AND THE BEST OF ALL:
"The sun oozed over the horizon, shoved aside darkness, crept along the greensward, and, with sickly fingers, pushed through the castle window, revealing the pillaged princess, hand at throat, crown asunder, gaping in frenzied horror at the sated, sodden amphibian lying beside her, disbelieving the magnitude of the frog's deception, screaming madly, "You lied!"
Reviews
by Robert E. Sacks
The Truman Show: Every once in a while, Hollywood gets it right. All it takes is a combination of strong literary values, strong dramatic values, and strong production values.
The Truman Show is a great movie, worthy of several Oscars. I knew Ed Harris could act. (I saw him in Knight Riders.) I didn't know Jim Carrey could act. (I'm afraid I didn't catch the names of the actors who played the best friend or Truman's missing girlfriend, but they also turned in superior performances.)
The Truman Show is great Science Fiction, worthy of the Hugo. Why is it Science Fiction? Because of the single premise: a 24-hour TV station dedicated to covering the life of the unsuspecting Truman Burbank, from the moment of birth until ... . What are the consequences of this? The Truman Show explores them.
The Truman Show is great Libertarian fiction, worthy of the Prometheus Award.
Truman is an unsuspecting prisoner, who is beginning to suspect. Many people believe he should be free. And he would like to see something besides his home town. Will he escape?
See Truman Live. See Truman live. See Truman leave. Postscript: "See Truman Live. See Truman live. See Truman leave." Since a couple of people have suggested that this alliterative throw-away line is a give-away, I should like to explain that Truman spends almost the entire movie TRYING to leave. (I can truthfully say that we never see him outside of the dome.)
Komarr: I bought Lois McMaster Bujold's latest Miles Vorkosigan novel, Komarr, in hardcover Thursday. I finished it Saturday. This should say some things.
Those of you who know how economical I am know that I rarely buy hardcovers. I wait a year and buy the softcover at at most one third the price. Yet I bought the last three Vorkosigan books (Cetaganda, Memory, and Komarr) in hard cover, plus the 1996 Boskone Book which only comes in hardcover.
I'm addicted. I have the entire saga. I attended the Miles Vorkosigan Fan Club at the 1996 Boskone. (So did Lois McMaster Bujold - she sneaked in as it started, but we insisted she take the place of honor at the podium.) I attended her reading from Komarr last year at the World Science Fiction Convention in San Antonio (perhaps the only program item I attended for fun).
For those of you who do not know who Miles Vorkosigan is: he is the crippled from birth son of the former Regent of a tri-planetary empire: Barrayar, Komarr, and Sergyar. His parents met when they were on opposite sides of an interplanetary war. His mother ended the last civil war when she captured the Pretender and had him executed. His foster brother is Emperor. By some count, Miles is heir-presumptive, after his father, until the Emperor gets married (next book) and has children; the next heirs are his illicit clone Mark and his cousin, "that idiot Ivan". (According to the author, "that idiot Ivan" will lose his protective idiocy when it is safe, around the time the Emperor has children.) This is complicated by the Barrayaran prejudice against mutants, which he appears to be: until recently they were killed at birth by their mothers.
Until recently he was a secret agent masquerading as a mercenary Admiral; now he has been retired "for reasons of health" and been appointed the most junior of the Imperial Auditors (Inspectors-General would be a better term). And he holds an Order of Merit from the Emperor of Cetaganda, Barrayar's hereditary enemy. ((For those of you in the Nexus, that's roughly the equivalent of the Order of The Grail from Prinz Morgan.)) His father is known as the Butcher of Komarr because of an unfortunate incident when Komarr was captured; Komarr was captured because they let Cetaganda through their system when it attacked and occupied Barrayar in the days of his grandfather. He is on Komarr investigating a major accident.
**SPOILER ALERT** Miles may be getting married in a year or so, when the period of mourning is over.
by cagresham@emh1.ftmeade.aia.af.mil
Mary Poppins was traveling home, but due to worsening weather, she decided to stop at a hotel for the night. She approached the receptionist and asked for a room for the night. "Certainly, madam", he replied courteously.
"Is the restaurant open still?" inquired Mary.
"Sorry, no," came the reply, "but room service is available all night. Would you care to select something from this menu?"
Mary smiled and took the menu and perused it. "Hmm, I would like cauliflower cheese please," said Mary.
"Certainly, madam," he replied.
"And may I have breakfast in bed?" asked Mary politely.
The receptionist nodded and smiled.
"In that case, I would love a couple of poached eggs, please," Mary mused.
After confirming the order, Mary signed in and went up to her room for the night. The night passed uneventfully and next morning Mary came down early to check out.
The same guy was still on the desk. "Morning, madam. Sleep well?"
"Yes, thank you," Mary replied.
"Food to your liking?"
"Well, I have to say the cauliflower cheese was exceptional, I don't think I have had better. Shame about the eggs tho....they really weren't that nice at all," replied Mary truthfully.
"Oh,.well, perhaps you could contribute these thoughts to our Guest Comments Book. We are always looking to improve our service and would value your opinion," said the receptionist.
"Ok I will...thanks!" replied Mary, who then checked out, paused awhile, then scribbled a comment into the book. Waving, she left to continue her journey.
Curious, the receptionist picked up the book to see the comment Mary had written. Here it is.........
"Supercauliflowercheesebuteggswerequiteatrocious!!!!"
A Whole Lot of Smofing Going On.
Feel the tension. Smell the air of apprehension. Sense the nervousness. See the panic. John Pomeranz and Kathi Overton have offered the fabulous bungalow as a location for a July Fifth Friday WSFA party on July 31st at 9PM. A quick look at the calendar will reveal that July 31st is only five days before Bucconeer. This party will be the last chance for last minute planning, partying, and panicking.
Directions to the Fabulous Bungalow, 6601 Thirty-Third Street:
From the Beltway: Take the exit for I-66 East. Take the Westmoreland Street exit. At the bottom of the ramp, turn left onto Westmoreland Street. Continue up Westmoreland less than half a mile and take a left onto Thirty-Third Street. We're on the corner of Westmoreland and Thirty-Third.
A Fabulous Fourth
Celebrate the Fourth of July at the Fabulous Bungalow. John Pomeranz and Kathi Overton invite WSFA members to their annual Bungalow Fourth of July party. Festivities start at noon and may include Liquid Nitrogen Ice Cream! See the article to the left for directions.
From Washington: Take the Theodore Roosevelt Bridge onto I-66 West. Take the Sycamore Street exit. At the bottom of the ramp, turn right and move immediately into the left lane. Turn left at the light onto Washington Boulevard. Go up the hill and cross Lee Highway. Stay the right (otherwise you'll be back on I-66). At the stop sign, Washington Boulevard ends, merging into Westmoreland Street. Continue up Westmoreland less than half a mile and take a left onto Thirty-Third Street. We're on the corner.
of Westmoreland and Thirty-Third.
Lost? Call (703) JET-LADY.
WSFA Canceled. Bucconeers Seize August 7th First Friday Meeting
The third Friday (6/19) meeting began with a coup by Elspeth in the absence of our new glorious leader Judy. "Folks! Evan! I think we're going to have a meeting. Let's get our show on the road." Joe filled the crowd in on last meeting. Party at John Pomeranz the weekend before Bucconeer <see above article>. John Pomeranz appointed webmaster. The Friday Meeting will be at Worldcon <see later vote rescinding this>. And we agreed to put in an ad in the Souvenir Book.
The treasurer reported $7,018.78. Calls for a party were met with a reminder that that's what Bucconeer is. Disclave Never (Joe Mayhew) reported "I have a few things tonight." Disclave account is closed. Three outstanding checks all notified. Sharon Sparsky, Hertz family, and Jaime Jewel. We paid off all bills except these. One check billed against our account looks like something we shouldn't be charged for. He asked for a photograph since there was no check number. So there may be $30 left. $718.34 and sundry supplies turned to Sam Pierce. Records turned over to Sam <burn the evidence> Lubell. Joe has stickers saying Disclave which will be a problem if we change the name. Sam Pierce had nothing to report since busy panicking preparing for Bucconeer.
Elspeth asked Joe if doing anything about the mailing list. Joe said that each Disclave is separate. But it would be nice if membership lists were maintained by a member of the club. There is a problem when membership lists are not available. Elspeth asked if he would like to take it over. Joe pointed out that it would be good to have someone who knows databases. He used Word Perfect. Elspeth suggested that Joe, Sam Pierce, and Covert get together. Joe said it would be good to have a consistent system we can share with Philcon and Balticon. Elspeth said the decision has been turned over to the Disclave Chairs.
The Entertainment committee was pleased to report that they arranged for Summer Solstice to be this Sunday, for Bucconeer to happen on August 6th, and Congress to adjourn on August 7th. They are now working to bring them to Bucconeer. <But our insurance isn't good for carnival games!>
Covert said that there will be a Fifth Friday party at the Fabulous Bungalow. Kathi has approved.
Elspeth said we need to think about our presence at Bucconeer. We have agreed on a table and a First Friday. Everyone in the club should put some effort into it. People could spend a half hour or so. Joe pointed out that there was no agreement on a First Friday. Perrianne said it would be very hard for some of us. Joe said everyone can give a half hour or so but it may not be the half hour we need. Those who do things will. Those who don't, will continue in that tradition.
Elspeth said Sam Pierce has promised something solid about Disclave. Alexis has come up with a brilliant idea for money. He suggested we charge them a buck for the privilege of putting pen to paper. Joe said we could make up buttons or ribbons. Evan suggested Disclave 98 buttons. Perianne thought that Sharon ordered ribbons but was told she was out of it.
Elspeth said, "Last week I handed out blue index cards asking about Disclave. I got two back. I may be naïve but I think we can do better than that. Lee Gilliland and someone in red shirt <you get one guess on who doesn't survive this episode> and Erica have volunteered to work on this." There was a list of suggestions from the babbling. Brief explanation. Herding cats is easier and more rewarding than herding WSFAns and trying to convince them. If we can't do a table how can we do a Disclave?
Erica pointed out the flaw in this reasoning. "No, those who work will be doing stuff at Bucconeer." Joe added that "The traditional way to recruit is to give people a job and suck them in. I think the Worldcon will seduce people to the WSFA side of the force. We can do it at Balticon and Philcon." Dick pointed out that if we have a sign up sheet, it will fill up. Joe asked "Who will bell the cat?" Elspeth said "If I don't it won't happen" Dick asked "What's the program schedule?" Perrianne, our programming rep, said "Only the main tent is set" Dick asked "Do you have any idea of how many days?" Elspeth replied that we don't know how many we will want. Sam Pierce said it was not crucial that table be manned all the time. Opportunity for a new member. Opportunity to recruit. Joe said that Chris Callahan could put an information booklet together.
Sam Lubell made a motion that we get a table at Bucconeer. Perrianne volunteered to contact the table person. Lance asked if we have enough business cards. Alexis said he has an inch left. Elspeth said, we have a start, get a table, pass out sign up sheet. Sam Pierce made a motion to authorize Alexis to make more cards. This passed.
Bob recommended that we combine our table with Balticon. Elspeth said Judy opposed that, but asked who would be willing to contact BSFS. Dick Roepke asked if we want two tables or to share one. Joe suggested tabling the table discussion till we find out if tables are available. This passed.
Elspeth said that we are doing a First Friday at Bucconeer. Someone pointed out that this was the night of the Hugos. Lance suggested having it at his Eurocon party. There was discussion about having it earlier. Joe said that when we ran a Discon, we didn't do a WSFA meeting. Sam Lubell made a motion that we not hold a First Friday at all in August. This passed.
Sam Lubell asked if we are doing a Disclave substitute panel and was told no.
This ended old business. Elspeth asked if there was any new business. Erica said, "Yes. We have a problem with the Third Friday in August. We won't be here. Mr. Gilliland, would you be interested in doing a Third Friday?" Alexis said yes, tentatively but has to check. Erica said it is tentatively scheduled.
Dan Burgess announced he has a new job at almost twice the salary. He is working for the Air Transport Association. He is no longer the only person who knows the difference between the CD-ROM and a cupholder. Chuck talked about running a red dress race. Sam Lubell asked what wrong he is trying to red-dress. Dick Roepke will be registering voters. Evan could use more pictures of WSFANs. The meeting was adjourned at ten o'clock.
Attendance: VP Elspeth Kovar Burgess (chaired), Sec. Samuel Lubell, Treas. Bob MacIntosh, Trust. Chuck Divine, Trust Steven Smith, '99 Chair Sam Pierce, 2000 Chair Covert Beach, Bernard Bell, Chris Callahan, Alexis Gilliland, Erica Ginter, Eric Jablow, Perrianne Lurie, Keith Lynch, Nicki and Richard Lynch, John Madigan, Joe Mayhew, Sara Miskevich, Candy Meyers, Michael Nelson, Lance Oszko, Peggy Rae Pavlat, Evan Phillips, Dick Roepke, Michael and Ron Taylor, Kit Mason, Abner Mintz, Shirl Phelps
More WSFA Haiku by Eric Jablow
The Hugo Awards
Champion SF Stories
Let's Get Out the Vote
Pirates of Fenznce
Pillage the Inner Harbor
Many Books Are Bought
These random scribblings
Just might provoke
Some Journal writing
By *other* folk!
WSFA
Third Friday's Hosts Are
Erica and Karl Ginter
Please Don't Trash the House.
Let me start with a confession. Despite having a M.A. in American history, I didn't know any of the historical information in Harry Turtledove's novel How Few Remain: A Novel of the Second War Between the States. In fact, I always thought the North won the Civil War. Here, Mr. Turtledove sets the record straight and, unlike in The Guns of the South in which South African time travelers were involved, writes straightforward (alternate) history. Apparently two confederate soldiers rescued a dropped copy of General Lee's Special Order 191 that said what every Confederate division was going do be doing. I could certainly understand how the Union might have won the war if General Grant got his fingers on that! Of course, since he didn't the war continued on the course with the Confederacy winning and establishing a separate country allied to France and England.
Lincoln survives the war to become a Socialist rabble-rouser, hated by both the Confederacy and Union war veterans (and I always thought he was assassinated.) Samuel Clemens became a newspaper editor in California (which means who wrote Huckleberry Finn is now a bigger mystery than the author of Shakespeare's plays). A fairly young Theodore Roosevelt turns his ranch hands into a private army and plots an attack on the British in Canada (or at least a defense of the U.S. from the same.) And General Custer has no last stand but fights secessionist Mormons in Utah. Other major characters include an African American journalist named Frederick Douglass, a German military observer (who makes sardonic comments on American lack of preparation and willingness to trust to improvisation), and Stonewall Jackson. However, the novel for all of its characters and broad scope lacks any strong women characters (or indeed any with more than a few lines) and there is no representation from the common man.
The election of Blaine, the first Republican president since the ill-fated Lincoln and the decision of the Confederacy to buy Mexico's northwest provinces (extending the Confederacy from sea to shining sea) plunges the two American nations into war- a war the North sees as a chance for revenge, the South sees a chance to lick the Yankees once and for all, and England and France see as Northern aggression. Turtledove jumps from one situation to another, fitting in several fronts of the war and covering different perspectives.
The historical aspects of the novel are all very clever and all the characters seem believably themselves, under these circumstances. Unfortunately, there is a difference between history and a novel and between action and a storyline. This book has the history and action but no growth in characterization. This leaves The Guns of the South the superior book,
since it includes a shift in Robert E. Lee's character and gradual principled rejection of slavery. We don't see this to the same degree in How Few Remain even though it is touched upon.
This brings my up my usual question as to whether alternate history is science fiction, fantasy, an offshoot of historical fiction, or its own beastie. At least for the paperback edition, Del Rey has labeled it simply Alternate History.
My recommendation: If you like alternate history or fictionalized history, buy How Few Remain. There is a reason why Turtledove is science fiction's best living writing of Alternate History. If you liked Guns of the South buy this book. It is not quite a sequel but close. If history bores you, skill this book. If you aren't sure about alternate history, or have not read Turtledove before, I'd not start here. Read Guns of the South first, and then this one. But whatever you do, don't give this book to someone who doesn't already know the real history. You'll confuse them for life!

July 4th Picnic at the Fabulous Bungalow Noon ð (contact John Pomeranz)
July 4th Bucky Mailing and Picnic Noon ð (contact Michael Nelson)
July 12th Life Extension Party canceled(contact Keith Lynch)
July 17th WSFA Third Friday meeting in MD (Ginters)
July 31st Fifth Friday meeting at the Fabulous Bungalow (contact John Pomeranz)
August 1-4 Bucconeer prep and set-up. Baltimore
August 5-9 Bucconeer.
August 7th NO WSFA MEETING You should be helping at Bucconeer anyway.
August 21st WSFA Third Friday Meeting in VA (Yes, we switch this August) (Gillilands)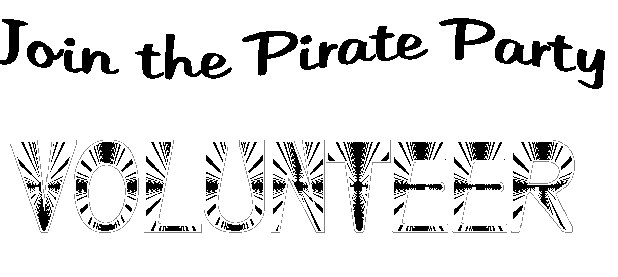 FOR

A file that big?
It might be very useful.
But now it is gone.
The Web site you seek
Cannot be located
But endless others exist.
Chaos reigns within.
Reflect, repent and reboot.
Order shall return.
Aborted effort:
Close all that you have.
You ask far too much.
First snow, then silence.
This thousand dollar screen
Dies so beautifully.
With searching comes loss
And the presence of absence;
"My Novel" not found.
The Tao that is seen
Is not the true Tao until
You bring fresh toner.
Windows NT crashed.
I am the Blue Screen of Death.
No one hears your screams.
Stay the patient course.
Of little worth is your ire;
The network is down.
A crash reduces
Your expensive computer
To a simple stone.
Yesterday it worked.
Today it is not working.
Windows is like that.
Three things are certain:
Death, taxes and lost data
Guess which has occurred.
You step in the stream,
But the water has moved on.
This page is not here.
Out of memory.
We wish to hold the whole sky,
But we never will.
Having been erased,
The document you're seeking
Must now be retyped.
Rather than a beep,
Or a rude error message,
These words: file not found.
Serious error. All
Shortcuts have disappeared.
Screen. Mind. Both are blank